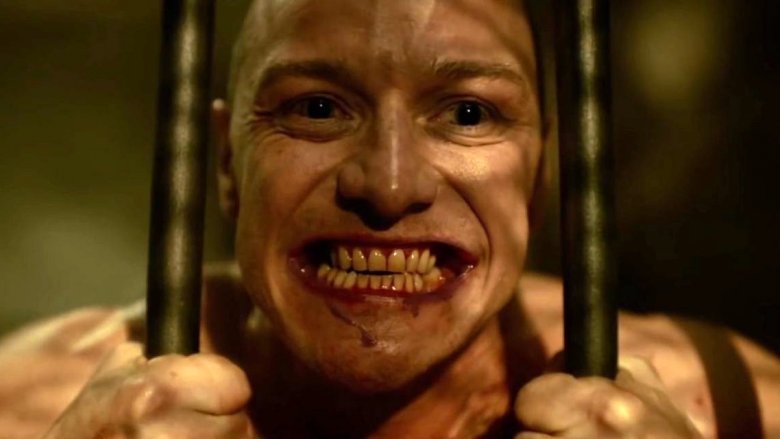 One of the fun things about the Evil Dead franchise is watching the tone change over time. The original film is legit horror, the sequel perfectly balances laughs with gore, and the third is is a straight-up screwball comedy. And while Bruce Campbell's performance as the unfortunate Ash Williams was pitch perfect in Evil Dead II, Army of Darkness lets the man go absolutely wild. There's nothing holding him back here, and The Chin is having the time of his life, playing the world's hammiest hero, a guy dropping one-liners that are oozing with cheese.
The plot finds Ash trapped in the Middle Ages, surrounded by barbaric knights, the living dead, and a bunch of angry demons. With all those monsters running around, Campbell is given ample opportunity to hurl himself against walls, spin around in circles, and stagger all over the set. When he fights a witch in a watery pit, Campbell plays the part like a WWE star. And when skeletal arms start popping out of a cemetery, his little dance through the graveyard — dodging a bunch of bony fingers — is downright delightful.
If there's a weird way to grunt or scream in pain, you can bet Campbell gives it a shot. The highlight reel of his over-the-top abilities comes when he battles an army of pint-sized Ash monsters, finds a demonic creature growing out of his shoulder, and then goes up against a full-sized Ash clone. It's an incredibly bizarre sequence that finds Campbell cackling like a psycho, doing an Irish jig, singing "London Bridge Is Falling Down," and acting like a combo between Jim Carrey and the Three Stooges. It's wonderful, schlocky fun, and when it comes to over-the-top performances, well, hail to the king, baby.